Yes yes so I guess it snowed again this morning. When I woke up, we had the BEST Fog outside! So (me being me), I got dressed, got the camera, and When I ran outside, the fog disappeared! But I photographed what I could...
These three pix:

Are Manually merged together with layer masks in photoshop to create something like this: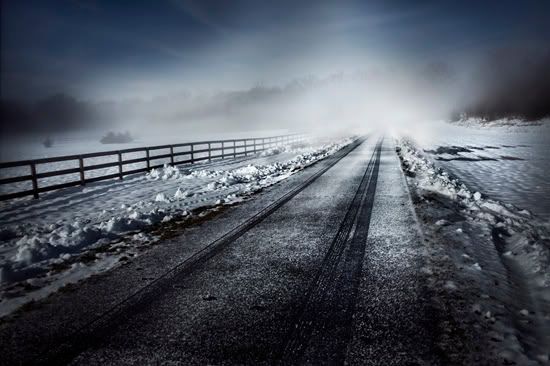 And this is what happens to my photos when I get bored: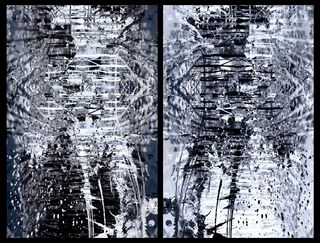 OHHH BTW!!!!
Here's a peak at my painting portfolio;P